Bureau of Internal Revenue (BIR) releases the top 500 individual and corporate taxpayers for the year 2010. However, I will only provide Top 10 individual and corporate taxpayers of the said year.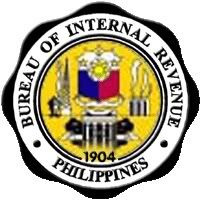 Top 10 Corporate Taxpayers (2010)
1. Smart Communications Incorporated
2. Chevron Malampaya LLC
3. Shell Philippines Exploration B.V.
4. Nestle Philippines Inc.
5. San Miguel Brewery Inc.
6. Globe Telecom, Inc.
7. Metro Rail Transit Corporation
8. SM Prime Holdings Inc.
9. Philex Mining Corp.
10. San Miguel Energy Corp.
Top 10 Individual Taxpayers (2010)
1. Vincent Tan Lao
2. Rolando Bonifacio Hortaleza
3. Carlo Jose Caparas
4. Manrtin L O'Neil
5. Vivian Que Azcona
6. Gregory Deane Reichow
7. Napoleon Logarta Nazareno
8. Orlando Banzon Vea
9. Daniel Edmund Chalmers
10. Ronaldo Romero Soliman
Incoming search terms:
top 500 taxpayers from the Bureau of Internal Revenue
top 500 taxpayers philippines 2012
top 500 taxpayers in the philippines in 2012
bir top 500 individual tax payers
top 500 tax payers in the philippines 2013
ronaldo romero soliman
top 500 taxpayer of the philippines for 2012
top 500 tax payers in bir philippines 2013
top 500 individual top 500 taxpayers philippines 2010
bir top 500 taxpayers 2012