Here's Kristine Hermosa, Oyo Boy Sotto, and their kids on the cover of Working Mom Magazine for the June 2012 issue.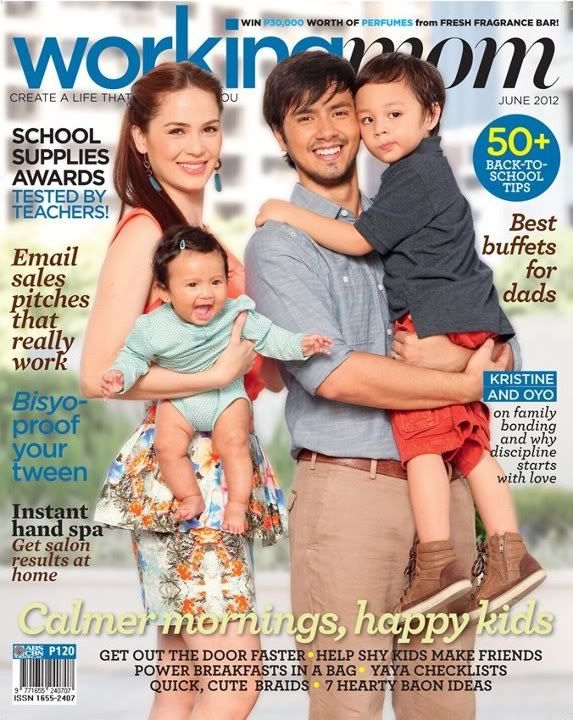 Kristine and Oyo on family bonding and why discipline starts with love on the cover story of Working Mom Magazine's June 2012.
Inside this issue include Best buffets for dads, 50+ Back-to-School Tips, Email sales pitches that really work, Bisyo-proof your tween, School Supplies Awards tested by Teachers, Help Shy Kids Make Friends, Power Breakfasts in a bag, Yaya Checklists, Quick, Cute Braids, 7 Hearty Baon Ideas,and more.
Get your copy of Working Mom Magazine in all magazine stands nationwide.
Incoming search terms:
oyo boy sotto and christine hermosas kids
kristine and oyo boy baby?
oyo boy and kristine hermosa 2 kids picture
oyo boy sotto kids
kristine and oyo boys children
children of kristine hermosa
oyo & kristine baby
Children of oyo and kristine
Oyo and Christine mother
oyo boy and kristine on working mom magazine