The woman involving the marriage of showbiz couple Cesar Montano and Sunshine Cruz has a few words on the actress' accusations against her.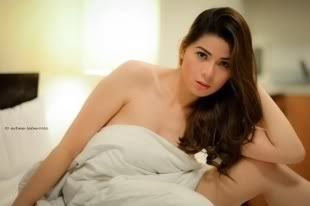 Krista Miller took to micro-blogging site Twitter to speak on Sunshine Cruz's tirade against her on another social networking site, Instagram, after the former posted photos of items allegedly received as gifts from the 38-year-old actress' husband, Cesar Montano.
Krista will portray Marita Zaragoza in a film directed by and starring Cesar Montano, "The Turning Cradle: The Untold Story of Alfredo Lim".
Miller posted on her Twitter, "Misinterpretation leads to wrong accusations. God bless!"
The Twitter post came only minutes after reports on Sunshine's reactions to Miller's Instagram photos made the rounds online.
In a series of recent posts on the image-sharing site, which have since been deleted, Miller shared photos of an Abercombie and Fitch shirt for men, a pack of chocolates and an iPhone 5. The items, according to Cruz in her comments on the photos, were gifts from her to Montano.
Sunshine, in another post on Instagram, expressed she is now "moving on with [her] children."
Incoming search terms:
krista miller cesar montano
cesar montano and krista miller
krista miller actress from philippines
Krista Miller photos philippines
krista miller says wrong accusation leads to
sunshine cruz